OUR STAFF
Dr. Joanna Zimny
Doctor Joanna Zimny earned her Doctor of Dental Surgery degree at the New York University's College of Dentistry in 1997. She is a comprehensive and full scope clinician and her areas of practice and expertise include general, restorative and aesthetic dentistry as well as dental implantology. Dr. Zimny approaches her clinical responsibilities with energy and passion. She maintains the highest levels of accreditation and pursues ongoing education to stay on top of the latest trends in dentistry.  With our aging population and longer life expectancy, dental health has evolved into maintaining form, function, health and beauty that lasts for a lifetime.

I've been lucky and feel privileged to have been given the opportunity to treat and care for so many wonderful people. I never take this for granted and I feel honored every day that I walk into the office. I'm proud to have created and maintained so many beautiful and healthy smiles.
Dr. Zimny is originally from Poland and currently lives in New York. Her office is located in Brooklyn Outside the office; she enjoys spending quality time with her family. She is passionate skier and as of recently has discovered her love of rowing.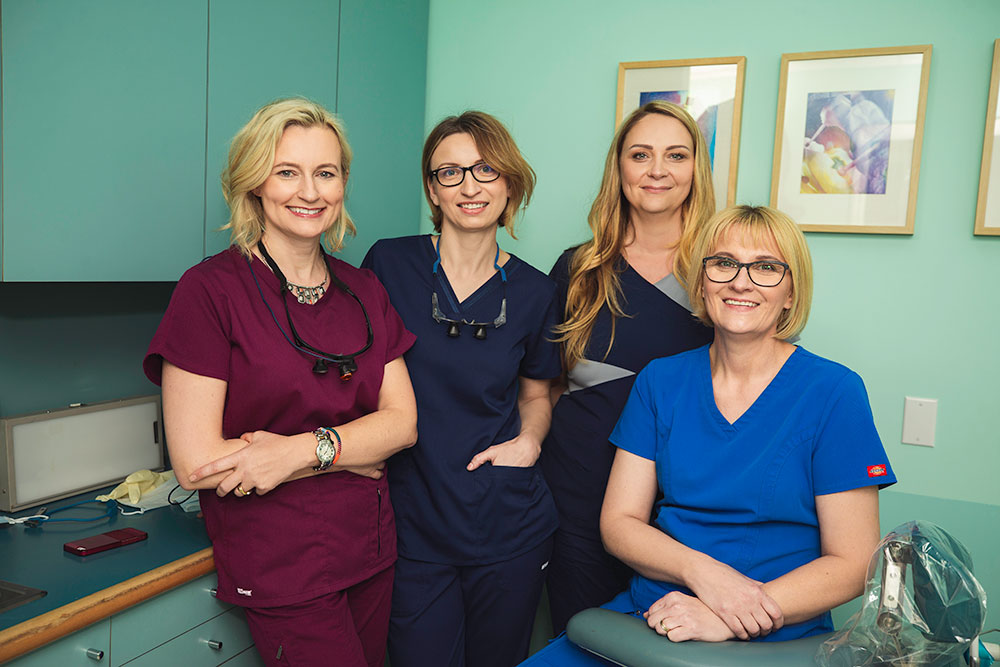 Dental Staff
All professionals at Bedford Dentistry PC maintain the highest levels of accreditation and pursue ongoing education to stay abreast of the latest trends in the medical field. Read on to learn more about our staff's experience and training.
IWONA


dental assistant